Book Launch – Protected Children, Regulated Mothers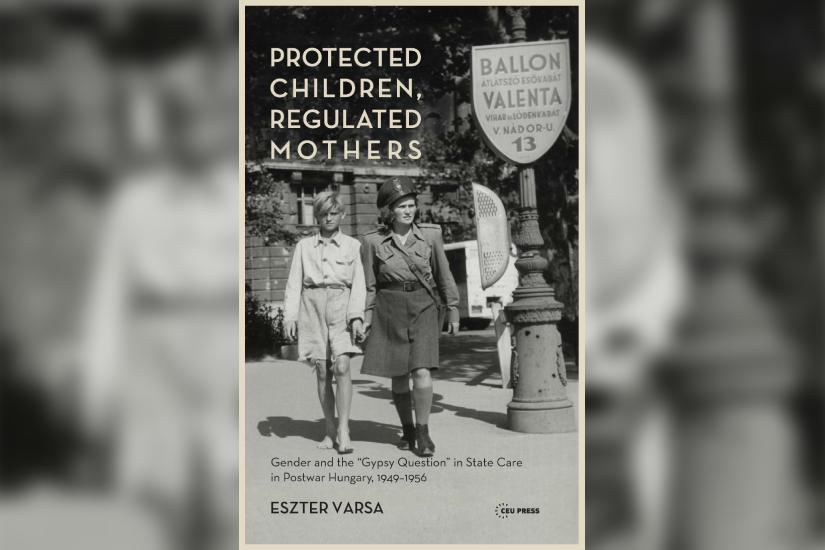 25 May 2021
Protected Children, Regulated Mothers – Gender and the "Gypsy Question" in State Care in Postwar Hungary, 1949–1956 (CEU Press, 2021) examines child protection in Stalinist Hungary as a part of twentieth-century East Central, Eastern, and Southeastern European history. Across the communist bloc, the prewar foster care system was increasingly replaced after 1945 by institutionalization in residential homes. This shift was often interpreted as a further attempt to establish totalitarian control. However, this study—based on hundreds of children's case files and interviews with institution leaders, teachers, and people formerly in state care—provides a new perspective. Rather than being merely a tool of political repression, state care in postwar Hungary was often shaped by educators' efforts to address the myriad of problems engendered by the social and economic transformations that emerged after World War II. This response built on, rather than broke with, earlier models of reform and reformatory education. Yet child protection went beyond safeguarding and educating children; it also focused on parents, particularly lone mothers, regulating not only their entrance to paid work but also their sexuality. In so doing, children's homes both reinforced and changed existing cultural and social patterns, whether about gendered division of work or the assimilation of minorities. Indeed, a major finding of the book is that state socialist child protection continued a centuries-long national project of seeking a "solution to the Gypsy question," rooted in efforts to eliminate the perceived "work-shyness" of Roma.
Eszter Varsa is post-doctoral researcher in the ERC project ZARAH: Women's Labour Activism in Eastern Europe and Transnationally, From the Age of Empires to the Late 20th Century at CEU, Vienna.
Program:
Introduction by Francisca de Haan, Department of Gender Studies, CEU (Moderator)
Book Presentation by Eszter Varsa  
Discussion:
Dr. Angéla Kóczé
Chair of Romani Studies Program (RSP), CEU
Assistant Professor, Romani Studies Program (RSP), CEU
Academic Director, Roma Graduate Preparation Program (RGPP), CEU
Sonya Michel, PhD
Professor Emerita of History, American Studies, and Gender and Women's Studies 
University of Maryland, College Park USA 
Senior Scholar, Woodrow Wilson Center, Washington, DC USA 
Susan Zimmermann
University Professor, CEU
President, International Conference of Labour and Social History, Vienna
      
Q & A with the audience
For ordering information, please visit the publisher's website.