Exhibition by Zdeněk Daniel: My Black-and-White Shadows – Memento Mori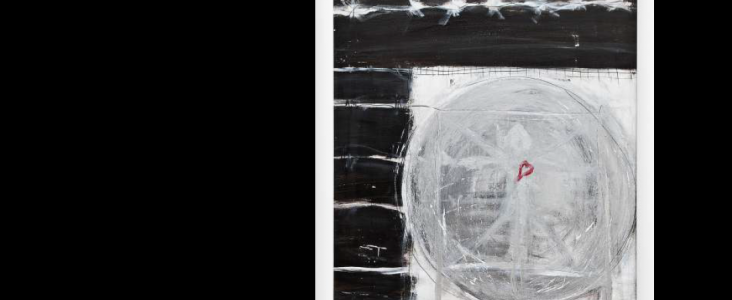 May 9-29 2018
About Programme Location / Accom.
"My Black-and-White Shadows: Memento Mori" is an exhibition of paintings by Zdeněk Daniel (born 1970), an architect and artist from Jablonec nad Nisou. His father, Zdeněk Daniel, Senior (born 1929), was saved from the transport of Roma from Moravia to Auschwitz-Birkenau in May 1943, but the rest of the family perished during the war. The family's wartime history was a difficult topic for Zdeněk Daniel, Jr. It was only in 2016 that he decided to put his struggle to reconcile himself to it on paper, delivering eight paintings on the topic of the Holocaust that are dramatically different from the rest of his artwork. The planned exhibition, hosted by the Hyb Gallery at the newly-opened campus site of the Faculty of Arts, Charles University in the center of Prague, will present these Holocaust paintings in the context of Daniel's previous artwork.
The opening of the exhibition will mark the 75th anniversary of the transport of Roma from the Protectorate to Auschwitz-Birkenau.
A public workshop "Historical Contexts of the Memorial in Lety" about future  research into the Holocaust of Roma and the Lety site, featuring local and international Romani and non-Romani speakers, will be organized as an accompanying program in cooperation with Romea, o.p.s. (21 May 2018).

Hyb – Kampus Hybernská, Hybernská 4, Praha 1